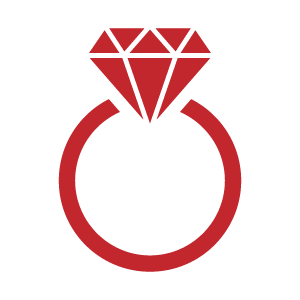 To apply for a Wilson County Marriage License you must abide by the following:
One or both of you are a Wilson County resident or if you are coming from out of state and you are getting married in Wilson County.

You must make an appointment and complete the online marriage application. (Steps 1 & 2 below)

You must have valid forms of identification from this list below.

You are getting married within 30 days of applying.
2-Step Process for Applying
Step 1 – Appointment
First, click here to make an appointment or call us at 615-965-6709.
Step 2 – Application
*This will connect you with a state site with a generic message once completed to visit our office to finalize, you must have an appointment before you come in.

Complete your application. Apply Here. This step must be completed prior to your appointment.
Once you arrive at our office on the date you scheduled then you will give us a call. We will pull your application from the online portal and go over that information with you.
Once everything is confirmed then at that time you will pay with a cash or card. We will print the license and bring it out to your vehicle, or you can come in to the office. Please have your 2 forms of ID ready at that time.
Fees
The license fee is $93.50. The cost is reduced to $33.50 if the couple completes a premarital preparation course from a qualified instructor and submits the Certificate of Completion form when applying for the license. Please note the instructor's signature must be notarized.
When paying by card (Master Card, AMEX, Visa, & Discover) there is a 2.25% +$0.25 additional charge.
Requirements
Both parties must be 18 years of age or older.
For juveniles age 17, the other partner cannot be more than four years older than the minor. The juvenile's parent(s) or legal guardian must be present at the time of application. The natural parent(s) or legal guardian must present a picture ID plus a Social Security Card. Legal guardians must also present proper court paperwork showing that they are the legal guardian.
Juveniles under 17 years of age are not permitted to legally marry.
Both applicants must appear in the office together to sign the permanent record book. There is no waiting period. The State of Tennessee does not require a blood test. The license must be used within 30 days from the date of issue.
Two forms of valid identification must be provided.
Primary identification must be a photo ID. Please provide one of the following:
Driver's license

Passport

State ID with photo
Secondary identification can be one of the following:
U.S. Social Security Card

Birth Certificate

Health Insurance Card

Voter's Registration Card
A license issued in Wilson County is valid throughout the State of Tennessee. The rite of matrimony may be solemnized by any of the persons listed in T.C.A. 36-3-301.
Your Location for Marriage Licenses