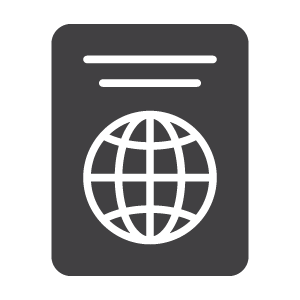 ATTENTION: Passports are in high demand right now. If there are no slots available, then that means that day is booked. Please choose another day to see when there are open slots. We are only able to book out for 30 days. 
Passport applications are accepted Monday through Friday by appointment only. Each applicant must have their own appointment. NO WALK IN'S, NO EXCEPTIONS.
Requirements
Passport applications can be obtained at our South College Street location. You can also access online forms here which you can print, fill out and bring with you to our office.
You must provide the proper forms of identification at the time you apply for your passport. Click here to learn more about required forms of identification to obtain passports.
If you do not have all of the required paperwork at the time of your appointment, you may be required to make an additional appointment.
Renewals
Most passport renewals are sent through the mail directly to the Department of State and do not require you to come to our office.  No passport agency can renew passports.  There are however a few exceptions.
If your passport is more than 15 years past the issue date, then that will require a new passport at our office.
If you were under 18 at the time you acquired your passport, then you will need to apply for a new passport with our office.
Fees
Passport fees vary based on type. Click here for more information about passport fees and to access a fee calculator.
Passport application fees must be paid by a check or money order. Credit cards CANNOT be accepted as these payments are sent by mail along with your passport application to the US Department of State. 
In addition to passport application fees, the County Clerk collects a $35.00 processing fee for passports. We also offer passport photos for an additional $20 or you can bring your own passport acceptable photo. Acceptable forms of payment for clerk processing and photo fees are cash, checks, debit or credit cards.
Your Location for Passports